The Yarilo Contemporary Music Ensemble's four-city European tour, which took place from May 19 to June 4, to commemorate the centenary of the death of the visionary Russian composer Alexander Scriabin (1872-1915), was a resounding success!
Zurich, Switzerland, May 19, Eidgenössische Technische Hochschule (ETH).
Our first port of call was the large concert hall at Zurich's ETH technical university. The audience response described the performance as 'tremendous.'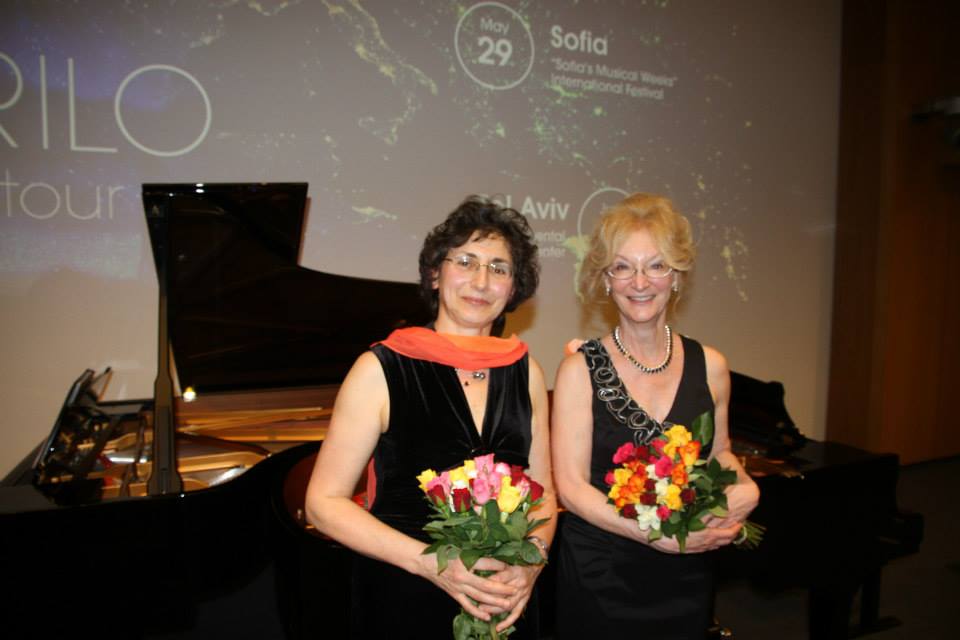 ---
Moscow, May 21, Russian Federation, Innovation Centre, A. N. Scriabin Museum.
The tour's highlight, however, was the singular honour bestowed upon the ensemble to perform their program in the Scriabin Museum's Center for Innovation, a new state-of-the-art facility in Moscow's fashionable Arbat district. We were further honoured upon learning that we were the second-ever Canadian musicians ever to perform at the museum. In a congratulatory speech from the center's director we learned that the concert was recorded, and that the recording will be kept in the archives for 100 years.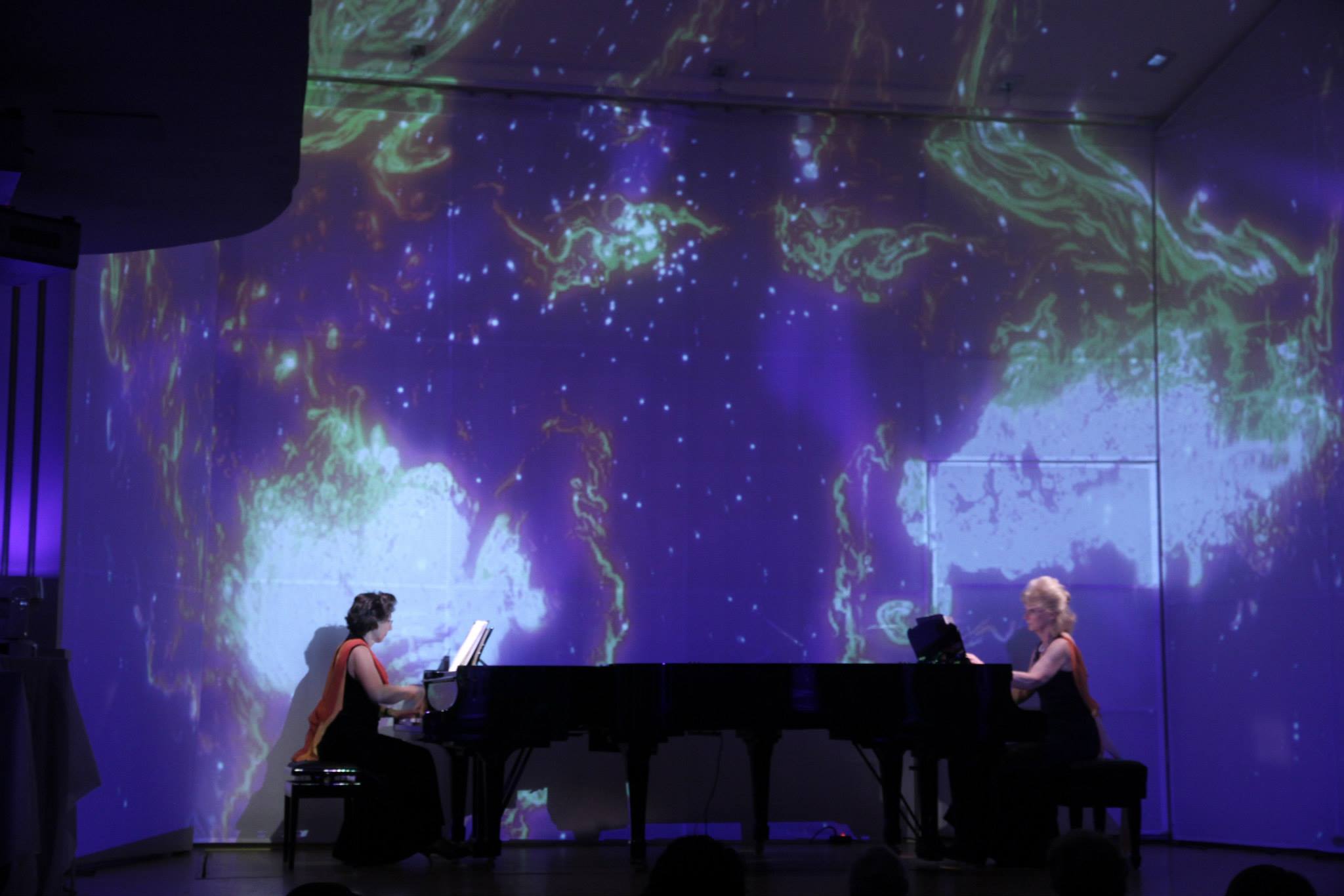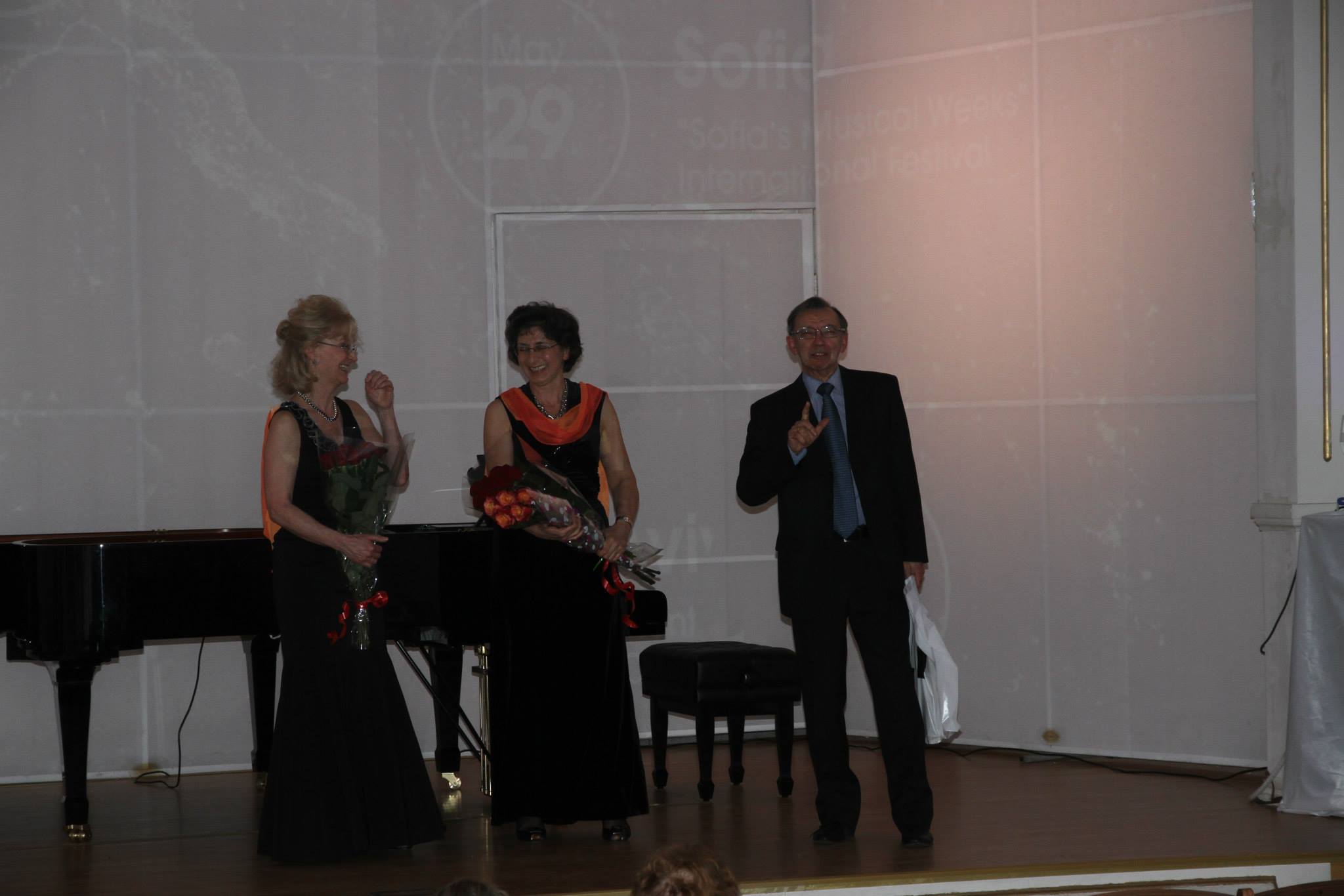 ---
Sofia, Bulgaria, May 29, "Sofia's Musical Weeks" International Festival.
The second highpoint took place in Sofia, Bulgaria, where we were invited to present the program as part of the country's long-standing international festival, "Sofia Music Weeks." The concert took place in the city's largest venue, the Palace of Culture, with the ensemble playing to a sold out audience. In addition, the concert received media attention with broadcasts on national television and radio, followed by media interviews of the performers and a glowing concert review in the press. From the festival's official report we read,
On May 29th the Canadian piano duo "Yarilo" (Jane Hayes and Anna Levy), presented to the Bulgarian public its own concept of Scriabin on the occasion of the centenary of his death. Presenting Scriabin's music within the context of his philosophy by introducing more visual associations not only shows the ensemble's unique approach to the music but also helps more fully illustrate the composer's original ideas. This is why Yarilo's concert was one of the highpoints of the festival. And I believe that such an interpretation will create a legacy in the public eye. This is the role of every public concert. (Muzikalni Khorizonti [Musical Horizons], No. 5, p. 5)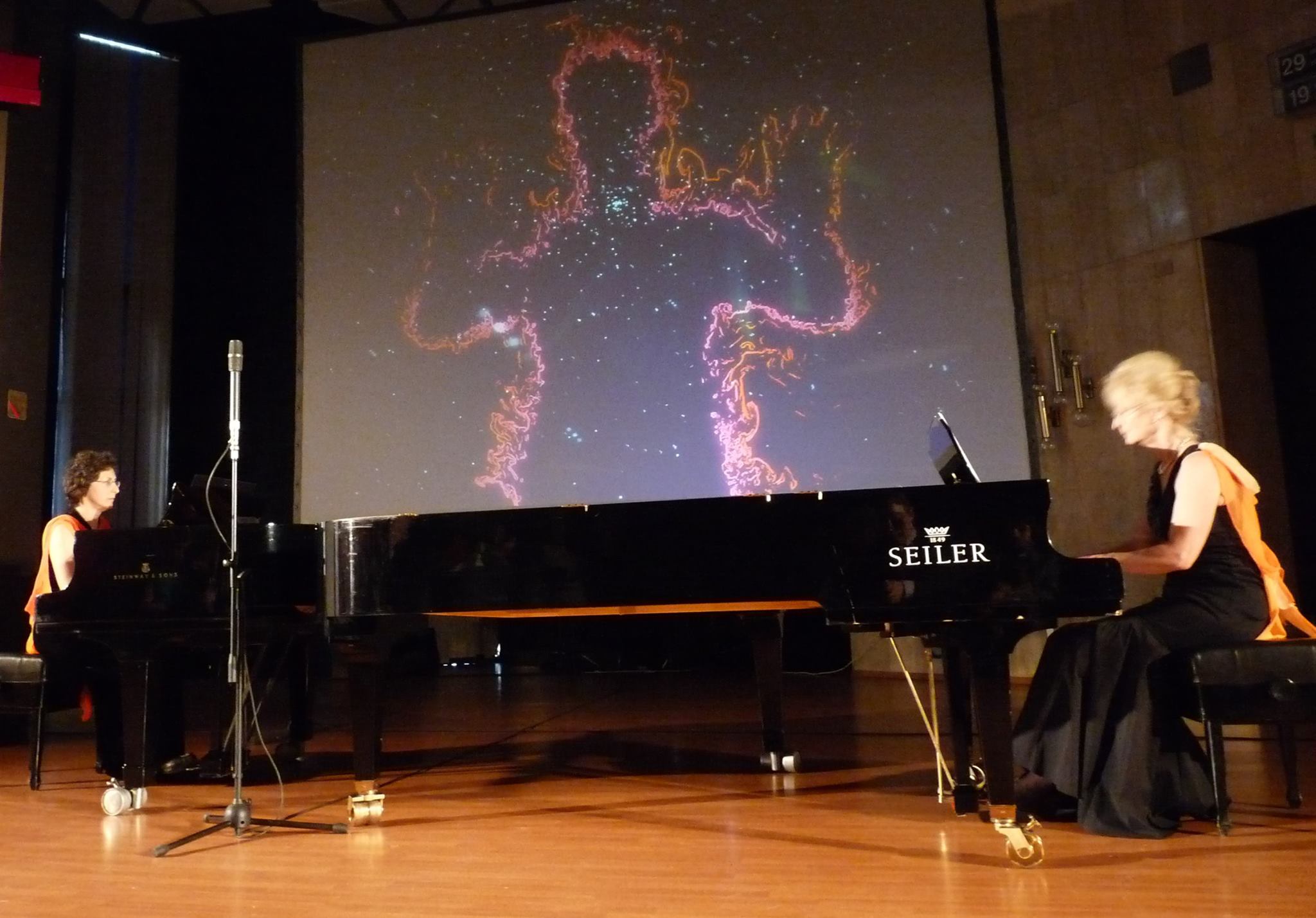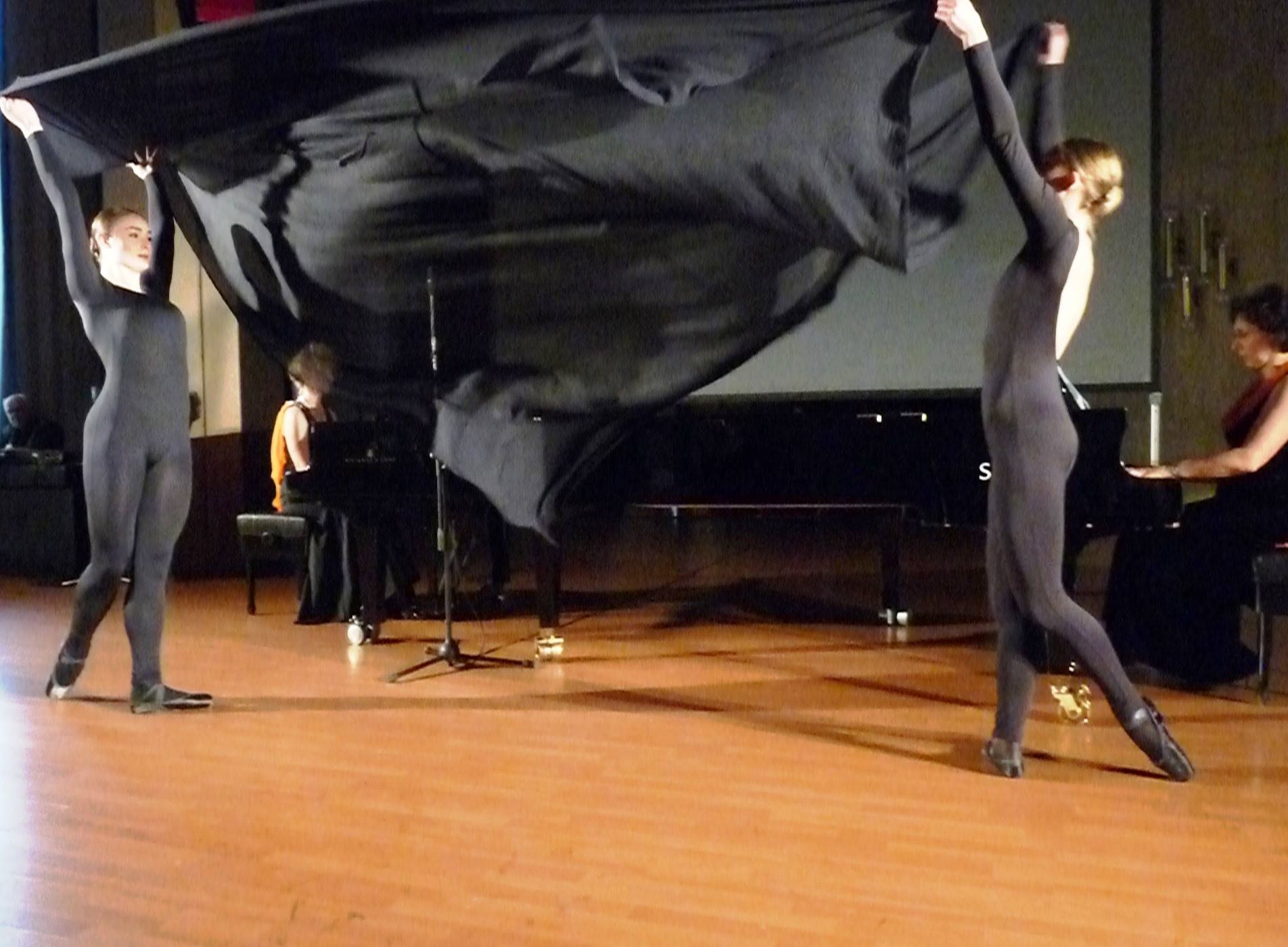 ---
Tel Aviv, Israel, June 4, Felicia Blumental Music Centre.
Rounding out the tour was a final performance in Tel Aviv's Felicia Blumental Center.
As Canadian artists we believed we helped spread good will. We are particularly grateful for the support of the British Columbia Arts Council